University Building (NUS Block S15)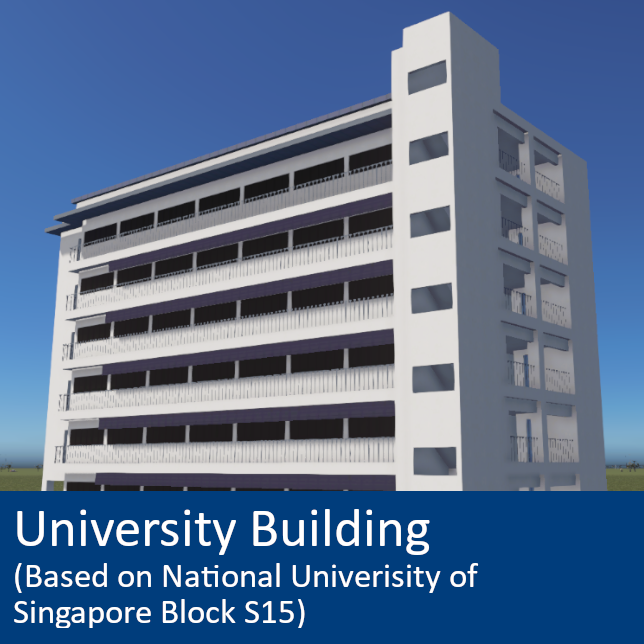 Description
A university building for laboratories and offices. Based on the real life National University of Singapore Block S15 in the Faculty of Science.
If you liked my work, please remember to leave a rating!
NOTE: This is meant for Vanilla and not for the Campus DLC!
No Campus DLC version is planned for the soon-to-be-released DLC. Mostly because I cannot afford it.
Other information:
Tris: 4193 (2570 + 1623)
Textures: 1024x1024 (main and sub)
LOD: custom-made for main mesh
Student capacity: 100 (it's not a whole faculty, it's just a single block in the faculty)
Size: 4x2
University Assets by Endlessftw:
University Lecture Theatres (LT27)
University Building (S15)
University Lecture Theatres (LT25)
Created by
Download
Start automatically in 5 seconds
Click

here

if its not start automatically
Details
| | |
| --- | --- |
| Size | 5.494 MB |
| Posted | 13 May @ 8:09pm |
| Updated | 15 May @ 8:26pm |
| | |
| --- | --- |
| 2,262 | Viewed |
| 3,394 | Downloaded |
| 74 | Favorites |